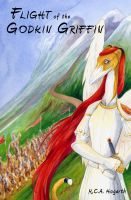 Smashwords (ebook) | Amazon (ebook) | Sofawolf (print)
At long last Angharad has arrived in print and e-book forms! This is book 1 of 2, with the next available in Spring 2013 from Sofawolf.
Also, Fred Patten
reviewed the first volume and called it an example of anthropomorphic literature at its best
. Very nice! Thank you, Fred!